11018 :: Conscious Biz School 2 Day Intensive :: 9-10 April 2011
Date ::
9 & 10 April 2011
Time ::
SAT & SUN :: 9:00am – 5:30pm
Tuition ::
$357 when you register by April 1st | $497 Regular Tuition
Location ::
Sheraton Delfina
| 530 Pico Boulevard | Santa Monica 90405
Registration ::
www.InspiringConsciousBusiness.com
CONSCIOUS BUSINESS SCHOOL
…making soul your new bottom line
Join Master Teacher and Entrepreneurial Expert
Dale Halaway
and jump start your road to success as a Conscious Business Entrepreneur in this 2 day intensive seminar.
What is Conscious Business?
It is a Business that is guided by a higher purpose, greater awareness, and social responsibility to serve the greater good.
Build a sustainable conscious business through discovering:
• A 5-step process to clarifying your vision for your conscious business
• 3 questions you must have a clear answer on when communicating with your customers
• The essence of your conscious business
• Why businesses fail
• The secrets of what conscious entrepreneurs are integrating into their overall success strategy in building a sustainable business
• How to clear the issues that stand in the way of building a conscious business
• Invaluable tools that you can implement immediately into your business
• Insights into unleashing the full potential of yourself and your business
• The awesome power of creating a culture that embodies transformation into the structure of your conscious business
• How to create a conscious business without limits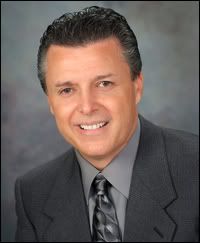 Dale Halaway
has over 30 years experience working with individuals and companies alike to improve their overall productivity and raise their bottom line while experiencing a more fulfilling and meaningful approach to their careers and/or business. Dale has provided these types of schools for companies that have paid thousands of dollars per day.
Testimonials ::
"Dale is an insightful and truly gifted teacher that is a master in the field of business and transformation. Dale's Business School will change you in ways that will take you on a more purposeful rewarding path that will lead to measurable results in your business and in your life." -
Christy Knapp, Entrepreneur
"Dale's Business Schools have been the most valuable days I have ever spent on my business or self. The structure that was lacking has now begun to be erected within me and my business. It has been a game changer. The entire way I approach my business and relationships has CHANGED. I am so GRATEFUL I invested the time and the money. I can now see the "HOW" my true life's purpose will be fulfilled. Everything has aligned and I am ready to step in and make a significant difference on the planet." -
Jen Meehan, Transformational Life Coach
This event is co-presented by
The Certified Health Nut
&
Project Butterfly
.

The Certified Health Nut
:: Troy Casey's message is simple, Healthy Me = a Healthy Planet. Troy now counsels, lectures and inspires people all over the planet with choices for a better life on Earth through internal purification and nutrition. His specialty is Wild Amazonian herbs & super foods.